Trip Report
Backpacking trip in Canada
2 weeks in Canada discovering its nature and its main cities
+ 9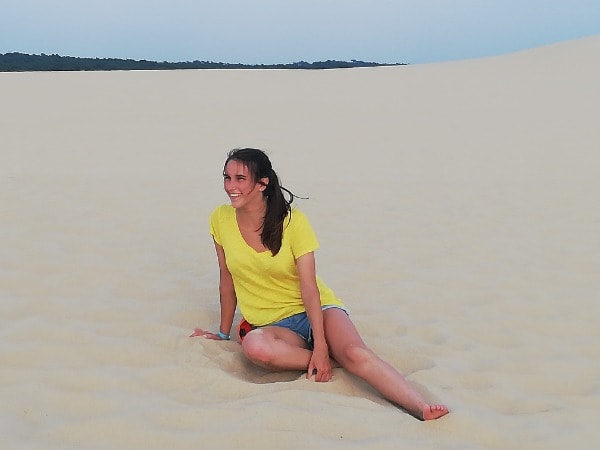 About Me:
I am a 23 years-old belgian girl. I have been living and studying in Brussels. I am passionate about sciences and nature so I decided to study bioengineering. I like meeting new people , go to new places, have fun and enjoy life. I like v... read more
North AmericaCanada13 days / May 2019
Highs & Lows
Banff and its beautiful hiking tracks
I started the trip with a friend I met in Quebec during my exchange program. We met in Vancouver and stayed 3 days in Coquitlam at my cousin's apartment. Coquitlam is in the surroundings of Vancouver. I had not heard about it before but it is a nice and peacefull place to stay. It is surrounded by mountains. 
Vancouver and Coquitlam
The first day we arrived, we went to visit Vancouver city. I had heard a lot about this city and I was actually first a bit suprised of the "touristic center" of Vancouver, especially China Town, which was full of junkies. Gastown and Canada place were nice to go but there was not so much to see there. 
The second day was much nicer. We went to Stanly park and English Bay Beach. In Stanley park, we walked on nice path surrounded by huge and beautiful trees and with the view on the see and the harbour. English Bay Beach is a nice place to sit and eat someting (area is clean and looks very pretty). Lots of people go there and take a drink on the beach. 
The third day we enjoy the nature next to Coquitlam. We went hiking in the forest around a lake (Buntzen lake trail). It is a very nice and quiet place. You can also swim there and there is tables for picnics on the beach. After the hike, we went to breweries to drink some nice beers (one of them was Yellow dog brewery, next to Port Moody). 
Vancouver island
From day four to day six, we decided to visit Vancouver island. This island was very nice and we wanted to stay more, but we had other plans booked. To travel on the island, there are some bus but it is much more easier and faster to rent a car. We could not rent because we had no driving licence. We stayed in Victoria on day 4 and 5 in Ocean island inn hostel. This hostel was really nice to meet people from everywhere. You can have a nice breakfast and bedrooms and showers are clean.  
In Victoria, we walked in the city center which was cute. My favorite part was the harbour (fisherman's warf) where you have little colored houses floating on the water. You can eat there delicious fish and chips. Another visit I really enjoyed was the Butchart Gardens (next to Victoria). It consists in beautiful flowered gardens. You have to pay to get in but it was worth it as it was such a magic place to take a walk. 
On day six, we went to Nanaimo to stay a day and one night. I do not suggest Nanaimo at all, you have nothing interesting to see or to do. The hostel we went (Nanaimo Cambie Hostel) was ok but there was a party on the first floor and it was difficult to sleep with the noise. The next morning we took the ferry to go back to Vancouver. The view from the boat was very nice and when we arrived to the harbour (surrounded by mountains) it looked so beautiful. 
We slept one more night at my cousin's apartment and the day after we took a plane to go to Calgary and then a car to go to Banff (with a carpooling app: poparide).
3 Nights: Banff

Nature: Hiking in the mountains and visiting the lakes next to Banff
What would you have changed?

I would not go to Nanaimo in Vancouver Island and China Town in Vancouver.

Anything go wrong during the trip?

We could not rent a car on Vancouver Island. It was a bit annoying because public transport on the island is not well-developed.

How was the food?

I really enjoyed the bears in Port Moody (next to Vancouver) and in Distillery district in Toronto. The fish and chips in Victoria was really nice too.

What tips would you give a friend?

I would recommend my friend to rent a car on Vancouver island and in Banff. I also recommend using poparide if you do not have a driving licence.

Any surprises?

China Town was full of junkies and therefore not nice to visit. There is real drug problem.

Booking details?

Hostels and Airbnb are the cheapest way to find a place to sleep. You also have couchsurfing which is free but might be a bit dangerous if you are a girl traveling alone.